A Unique
Step-by-Step Blueprint

To Creating Your Online Business From Scratch

Using Only FREE Web Tools
Stop Paying For Premium Tools That You Can't Actually Afford!
Dear Beginner Online Marketer, Blogger and Entrepreneur,
If you are just like me when I was starting to build my online business, you may feel that
the top-notch web tools are too expensive for you
you need a lot of money to build your website
you need to invest a fortune in creating social media images, custom landing pages and high-converting sales funnels.
So, you may believe that making money online takes an investment you can't afford.
Well, you are probably right. It will cost you a fortune if you follow the fad and register for every app that marketing gurus vouch for.
You will pay, they will gain. That is because the top marketers are affiliated with the apps they recommend. Yes, those paid website builders, landing page creators and sales funnel building apps pay tons of money to their affiliates so they can easily get a lot of reviews and recommendations.
I don't say the tools don't do the job; of course they do. It's just that when you want to become an entrepreneur and you're just starting out, you most likely want to make some money before you invest $57 or $97 or $137 a month in premium marketing tools.
Here is a fact...
You Are Confined To Two Unfair Options...
First Option: Spend at least $1,200 upfront to get your business up and running. That is how much you need for hosting, a premium WordPress theme, a web designer, graphics and a couple of plugins, as well as ClickFunnels or OptimizePress for building pages and funnels and an email marketing platform like aWeber or GetResponse.
Second Option: Search, find and try free website templates, page builders, sales funnel software and email marketing services. Sit in front of your computer for hours trying to figure out how everything comes together, crash a couple of sites, while you try to get support from your hosting provider, read forums, watch tutorials, search through documentation — you name it.
I've spent hundreds of hours trying different free tools. I've installed and uninstalled dozens of WordPress plugins and themes to test the user experience. I've crashed several of my own sites in order to test the limits of different add-on tools. I've spent weeks scanning through documentats, contacting support and searching for answers in forums.
Does any of this sound familiar? Do you really want to keep on putting out fires and wasting time instead of working on building a real profitable business?
Now I can save you all the trouble and effort. With this course, Build Your Business on a Zero Budget, I will get you to having a fully operational online business in days, instead of months or even years. I will give you the ultimate blueprint to start your business from scratch using only free online tools. You will get access to the exact steps I follow to build a website rapidly, and set up professional-looking landing pages for high-converting sales-funnels. What I teach you is concentrated knowledge you can easily absorb in a couple of days, though it took me more than 5 years to acquire.
I've been there, and I know that when you read the guru blogs they mention how they use these shiny web tools to build and grow their business. You click the link and go to the pricing page, only to find out that it is another premium app you can't afford. Then you go back to believing you cannot do it without those tools. You cannot make money online without investing a fortune.
Now, There Is A Solution...
I've been where you are. I know how it feels. That is why I've searched all over the internet and the top marketing blogs for ways to do exactly the same thing that online entrepreneurs do to make money, only this time I picked the best FREE tools. I've found and repeatedly used free software, cloud apps and services to:
build high-converting websites
create client-attracting opt-in and other landing pages
design engaging social media graphics
complete sales funnels to sell e-books or subscriptions
create cash-generating niche sites from scratch
optimize blogs for Google search
generate commissions from Amazon Associates and other affiliate programs
and so much more...
This is why I created...
The last course you will need to start building a thriving online business using all the right tech tools for FREE
It's my flagship course that encompasses all of my internet marketing experience in utilizing free web tools to build income-generating online businesses from scratch.
You will learn the best tools to use to build your business hassle-free and with no money at all. You will also watch over my shoulder as I build a complete platform from scratch. I will show you what free software to pick, how to use it and how to put it all together to get a profit-focused online business.
This Course Will Save You More Than $1,000
Here's exactly how much you can save when you use the free tools I'll show you instead of premium ones.
Let's look at a typical start-up budget for an aspiring entrepreneur who wants to build a profitable business online:
Set-up / One-time fees:
Web designer / web developer:

at least $437

Premium WordPress theme:

$59

Premium WordPress plugins:

more than $127

 (e.g. Visual Composer, Ultimate Membership Pro, SEO Plugin, PopUp Plugin...)
Web and social media graphics:

at least $399
Recurring monthly fees:
Funnel builder:

$97

(e.g. ClickFunnels)
Landing Page Builder:

$97

(e.g. OptimizePress)
Email Service and Autoresponder Provider:

$19

(e.g. aWeber)
....
That is over $1,200 just to start with your online business!
Who Is This For?
Build Your Business on a Zero Budget is the ultimate course for
aspiring online entrepreneurs who want to start free
bloggers just starting out who need the best free tools to create their business
people who want to make money online with zero investment upfront 
any DIY fan who wants to build either an online business, a niche site or even an affiliate site
website owners who want to stop spending and start monetizing
entrepreneurs who want to grow their business without spending a dime
This is 100% newbie friendly. You don't need to have any prior experience with online business whatsoever to reap the benefits of this course.
X NO technology experience needed
X NO no coding
X NO marketing experience
X NO business experience
X NO money for tools
X NO product necessary
What you will learn
In this course you will learn:
How to set up your domain, hosting and website in less than 30 minutes
Where to get stylish website templates without having to pay for expensive design work
The step-by-step guide to optimizing your site like an expert
The little-known page builder that will effectively replace any paid visual builder or page composer
How to build sales pages, opt-in pages and thank you pages quickly
The expert trick to give your landing pages the feel you want without any coding knowledge
A unique approach to building full sales funnels without programming skills or paid software
The hands-on guru-style approach to monetizing your site from week 1
Hand-picked apps that will solve all of your design problems
The best free way to set up a cash-generating email marketing machine
Course modules
The course modules have instructional videos, over-the-shoulder training and PDFs.
Introduction
Build Your Website For FREE
Build Your Landing Pages For FREE
Build Your Sales Funnels For FREE
Putting It All Together
What You Will Get Access To
When your order this course you will get instant access to a comprehensive library of:
Training videos for each of the steps
Hands-on video tutorials to watch me do what I teach
Checklists and worksheets to help you advance step by step
Bonus training to eliminate any tech challenges
Quality bonus materials
Updates and support for the early-bird members
Preview
Want a preview of what you will be getting inside the training platform? Have a look!
Imagine Having Paved
Your Path To Online Success

 Without Spending A Dollar For Technology! 

Now You Can!
Order Now Before The Price Rises Again!
Who I Am
My name is Stella Mikraki. I'm an internet marketing expert and former management consultant who helps entrepreneurs, small business owners, and bloggers succeed online.
I've studied Economics and completed my MBA in the UK. I have hundreds of local and international clients and also manage my own online ventures.
After I quit my job as a management consultant, I created my own practice under the brand name Swift Minds, which I still manage. I've created and sold different ebooks and internet marketing services.
I've served clients in Greece, the United States and countries all over the world. Additionally, I've trained dozens of executives and freelancers on how to use social media, online tools, and how to do SEO and email marketing.
I've created my own online assets, including a magazine, niche blogs, Amazon affiliate stores, a membership site and others. I was also a co-founder of a couple of startups, including a national print newspaper for employment seekers and aspiring entrepreneurs.
My business is based on transparency, honesty and solid genuine advice with the intention of bringing positive results to my clients.
Stella Mikraki
Testimonials
You changed my business life & thus my personal life with several things & for one specific thing. Forever grateful.
Dr. Albert Snow, Naturopath, gicure.com
---
…my new personal guru on online marketing, digital PR, social media promotion, Stella Mikraki. Starting from the first two hours of this private seminar, I have already found the answers to so many questions! … Unconditional recommendation!
Andriana Sakka, Journalist / Author
---
Stella is a conscientious and diligent person with a smart and creative mind.
Aristotelis Lekatsas, Consultant
---
Stella has offered our company invaluable support about combining social media with conventional marketing strategies.
Alexandros Falkonakis, Sales Manager / Orthopaedic Technologies Specialist, bionics-solutions.com
Your Fast-Action Bonuses
Order now, before the price increases, and will also receive instantly these bonuses (Total value $228)
Essential WordPress Training. Learn how to navigate through your dashboard and how to effectively manage your site with these detailed video tutorials on WordPress.

Value $47

WordPress Speed Optimization Training. This is a comprehensive video course teaching you how to increase the loading speed of your website. Speed is essential to user experience and Google rankings.

Value $57

Sales Funnel Training. The ultimate course on creating sales funnels to boost your business revenue. What they are, how to build them, how to increase conversions.

Value $57

Landing Page Templates. Do you want to get your hands on pre-made mobile responsive templates? This is for you! Just edit them and upload them to your server!

Value $67
Money-back Guarantee
I promise that you will receive top-quality training, knowledge, and guidance that will save you hundreds or even thousands of dollars. If you follow the training, you can get from "no money, no business" to having your own online platform ready to make you real money.
I'm so certain that you will totally love this training that I have decided to offer you a 30-day full money-back guarantee. If for any reason you feel I haven't over-delivered, feel free to ask for a refund and I will fulfill your request - no questions asked.
Get Instant Access To This
Unique Training

That Will Take You From Overwhelmed And Empty Pockets To Having

Your Own Cash-Generating Online Business

Without Spending Any Money On Premium Templates And Expensive Page Builders

 
Order Now Before The Price Rises Again!
Special price $127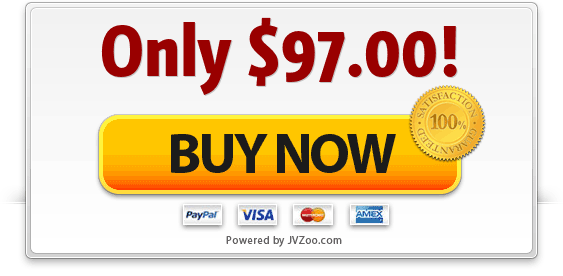 Yes, I'm ready to start. Let me in!
P.S. Risk-free and secure order
P.P.S. 30-day money-back guarantee
P.P.P.S. This is the only course you will ever need to start your online business with no money at all, even if you are a total newbie. Order now before the next price increase and before the doors close on November 30th.